We are Manufacturer, Supplier, Exporter, Dealers of Concrete Cover Block, Concrete Covering Blocks, Cement Cover Block, Cover Block For Slab, Cover Block For Column from Sindhudurg, Maharashtra, India.
Concrete covers are frequently used in the construction of commercial developments, homes, bridges, municipalities, and other locations or projects requiring long-lasting, durability. Concrete and steel reinforcement bars combine to create strong, resilient in the following ways :
Upon contact with each other, the cement paste and steel rebar form a non-reactive surface film preventing corrosion.
Reinforcement bars or beams can be strategically set throughout the concrete to achieve the required support system.
The bond created by utilizing rebar and concrete can also be attributed to the ridged rebar surface. This allows stresses to transfer from the concrete to the steel, and from the steel to concrete.
Concrete and steel have similar thermal expansion coefficients. Upon freezing or heating, they contract and expand in a similar manner, maintaining the structure needed.
Process industries are characterized by continuity of operation and any breakdown in power supply may prove costly in terms of lost production, lost time in restoring the process and wasted man hours. That is why it is absolutely critical to ensure a standby backup power source. Process industry's unflinching trust in Kirloskar Greene has grown over the years and we are proud to say that today we are the most preferred power solution of the industry.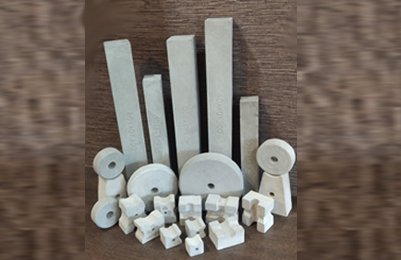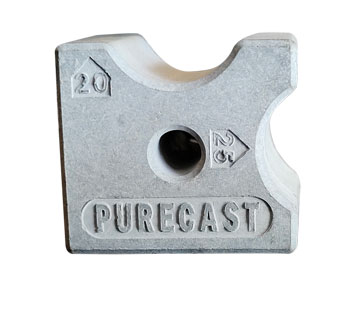 PC 20X25
Product Code

Cover Size

Max. Permissible
Rebar Dia. (mtr)

Packing

PC 20X25

20

12mm

500

25

12mm
---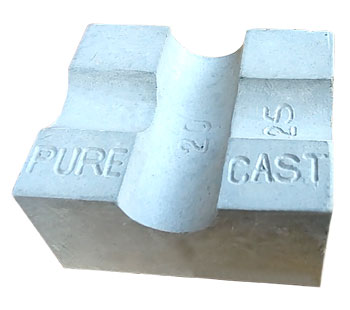 PC 20X25
Product Code

Cover Size

Max. Permissible
Rebar Dia. (mtr)

Packing

PC 20X25

20

12mm

200

25

12mm
---
PC 30X40
Product Code

Cover Size

Max. Permissible
Rebar Dia. (mtr)

Packing

PC 30X40

30

30mm

200

40

30mm
---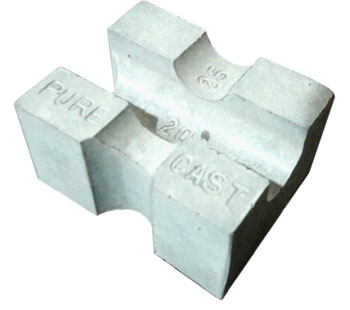 PC Multy
Product Code

Cover Size

Max. Permissible
Rebar Dia. (mtr)

Packing

Multy

20

12mm

150

25

12mm

40

12mm

50

12mm
---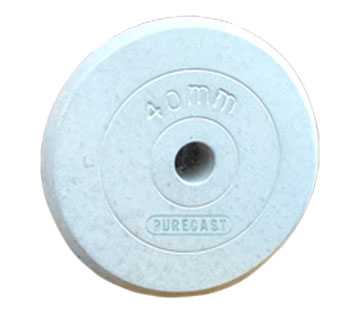 PC R 40mm
Product Code

Cover Size

Max. Permissible
Rebar Dia. (mtr)

Packing

PC R 20mm

20

8 - 10mm

225

PC R 25mm

25

8 - 10mm

175

PC R 40mm

40

10 - 12mm

80

PC R 50mm

50

10 - 12mm

45
---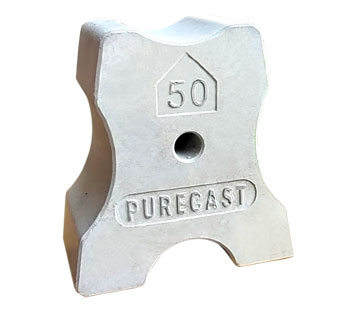 PC 50mm
Product Code

Cover Size

Max. Permissible
Rebar Dia. (mtr)

Packing

PC 50mm

50

40mm

150
---
---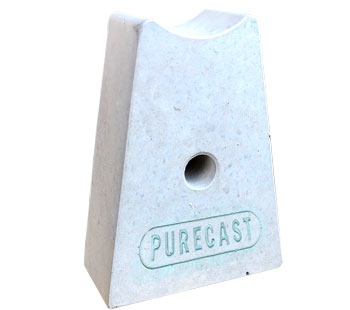 PC 75mm
Product Code

Cover Size

Max. Permissible
Rebar Dia. (mtr)

Packing

PC 75mm

75

40mm

80
---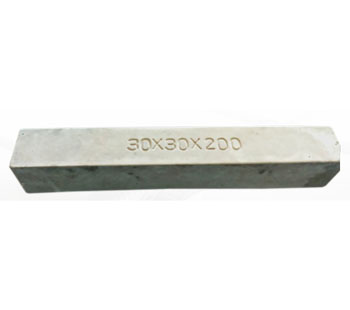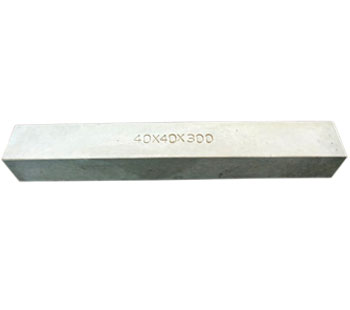 Distance Bar
DB 250 X 30 X 30
DB 200 X 30 X 30
DB 300 X 40 X 40
DB 350 X 40 X 40
---